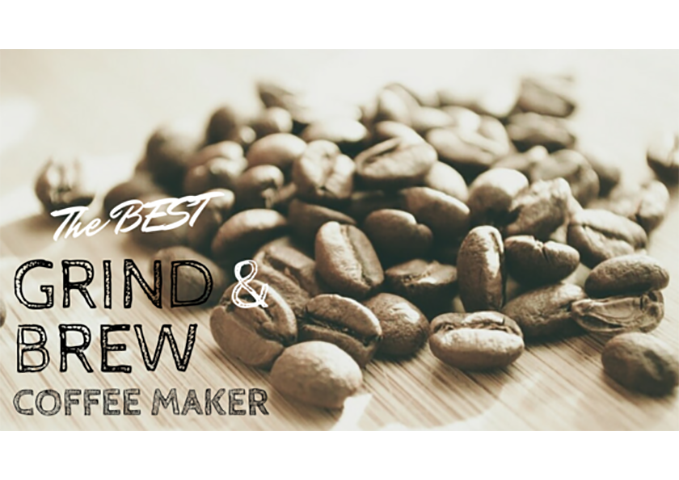 Combining the functionalities of two appliances into one is something not generally afforded to most people. In fact, most people don't even have coffee grinders. It's not something they think about. For those with discerning tastes, the only way you can get fresher coffee is if you own the plant and roast the beans yourself.
These coffee makers are in a category all by themselves. Most people, when they buy coffee, the beans are pre ground and ready for use in most coffee machines. Only the most avid coffee drinkers purchase the whole bean, giving themselves the ability to create their own blend specific to their taste. Under normal circumstances, you would need a coffee grinder to grind the beans. You then take the ground beans and put them in your coffee maker to make your coffee. These machines combine the best of both appliances: the coffee maker and a coffee bean grinder.
The filters inside these machines have a blender-like blade at the bottom to grind the beans. Once the beans are ground, you merely leave them inside the machine and add the water. Turn the machine on and five minutes later you'll have a fresh cup of coffee.
When choosing the machines to make this list of the best grind and brew coffee maker, we looked at several different factors – not just price. In general, prices are a very small determining factor. All the machines on this list are under $100.
Cuisinart is usually one of the higher-end brands when it comes to kitchen appliances. Their machines are designed to be a step up from the rest. This grind and brew coffee maker is no different. Coffee makers are so commonly accented with stainless steel. Cuisinart decided it be different and make this one out a brushed metal. It has all the usual features you may expect in a Cuisinart coffeemaker including, the ability to program it and delay your brew.
Coffee is about 98% water, so if you don't start with good water, you won't end up with good coffee. That's not the case with this coffee maker – they've added features like a charcoal filter to ensure that you start your day with high-quality water and a gold tone permanent filter—eliminating the need for additional paper filters.
The auto shutoff feature is unique in that you can program it to be delayed from 0 to 4 hours. Of course, you don't have to make 12 cups all at once. Cuisinart gives you the ability to control the strength of your brew through customizable settings, and if you want to make less, they have a 1 to 4 cup setting.
The permanent filter is dishwasher safe. Cuisinart offers a measuring scoop so you can get just the right the right amount of beans for that perfect brew. An audible tone signal in the brewing cycle is complete. If you consider the fact that this machine combines two separate appliances, it's incredibly affordable.
Man, Black & Decker has their hands in everything – from power drills to yes, coffee makers. Whatever appliance they make tends to be cheaper than the competition. However, if this weren't a quality coffee maker, it would never have made this list. The bright blue display makes it easy to see the clock, and should tell you that this coffeemaker is programmable. Fill it with a few beans the night before, and wake up to freshly ground and freshly brewed coffee the next morning. The permanent gold tone coffee filter is integrated with the coffee grinder, making the entire process is seamless as possible.
The brew basket is completely removable – this includes the coffee grinder. Simply place it in the dishwasher and wash it automatically. No ferocious scrubbing required.
There's is running joke that you have to be awake to make coffee, but you can't wake up until you've had your coffee. Use the programming feature on your coffeemaker, says I. However, if you're anything like me, preparing your coffeemaker the night before is not something you have really incorporated into your evening routine. It's more likely you'll have to wake up and make your way to the kitchen first. From there, you'll prepare the coffeemaker, turn it on, and then wait for it to brew before you can have your first cup. With the large buttons that surround the LCD clock, that won't be an issue with this coffeemaker. It doesn't require precise hand coordination to find and press the buttons in the wee hours of the morning.
This maker comes in four different colors – red, black, white, and gray. With the ability to control the strength of your brew, coupled with the bright display and large buttons, Black & Decker once again made this within a reasonable price range.
Conair isn't one of the biggest brands and appliances, but this one certainly deserves to make this list. It's not flashy. In fact, it is very straightforward. It is short – perfect for those people who don't have a whole lot of clearance underneath their overhead cabinets. The carafe is thermal which means this is double-walled and vacuum sealed, designed to keep the heat in and the cold out.
Even though this coffeemaker has a hot plate, the thermal design keeps the coffee hot and fresh for up to 4 to 5 hours after it is brewed. You won't need to worry about burnt coffee, cold coffee, or coffee that is otherwise not fresh – a battle coffee drinkers have been waging for years.
The stainless steel design is elegant and easy to clean. With an extra option to brew 1 to 4 cups, you can control the strength of your drink. The clock means it is programmable, so you can prepare the coffee maker with fresh beans at night and have fresh coffee in the morning the minute you wake up. Simply tell the brewer what time you want it to turn on, and leave the rest to the machine.
The carafe is designed to be completely dripless. It appears Conair knows how frustrating it can be to grab a towel to wipe up the few drops that happen with most coffee makers. It's more than affordable – most coffee makers don't offer nearly as many features as this one does for what they're asking for it.
Conclusion
A lot more thought goes into making a coffee machine than some people might think – especially if you want to combine two separate appliances like what you see here. The seamless and automatic experience provided by these coffee makers enables you to have coffee so fresh, you'd think you were roasting the beans. Grinding your own beans is not something everyone can say they've experienced before. It is something worth trying – especially if you want to learn to appreciate it.