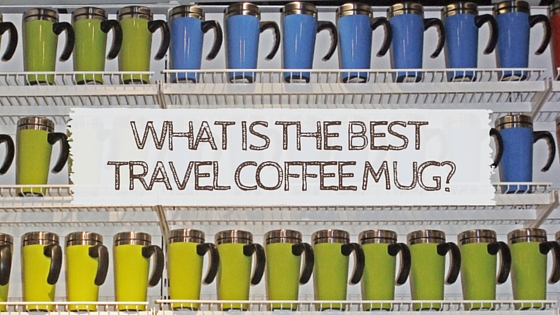 Coffee is one of life's many pleasures. It tastes great, helps keep us focused when we would otherwise be falling asleep, and keeps us warm through winter. It is one of the fuels that keeps the fire of our economy burning—without it, many of us wouldn't make it through the day!
As great as coffee can be, there have always been some slight problems for coffee connoisseurs who are on the go. Avoiding spillage and keeping their delicious coffee warm rank top amongst the travelling coffee drinker's concerns. Luckily, there is a solution: travel coffee mugs. Unfortunately, not all of them are made equal—so we've decided to find the best of the best and share our findings with the world!
So, what is the best insulated coffee travel mug? We'll get to that, but first, we must answer one fairly simple question.
How do Insulated Coffee Travel Mugs Work?
Imagine the scene: you've made a hot cup of coffee and put it on your desk at work. Unfortunately, an impromptu team meeting is called, and you have to leave your cubicle. After forty minutes, you return, taking a big sip out of your faithful mug. Sadly, your coffee has gone cold.
Why?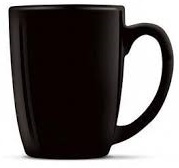 Well, as you were busy listening to Linda from accounts discuss numbers that could put just about anybody to sleep, your coffee was busy too (being cooled via heat transfer). Convection caused the heat to rise to the upper layers of your coffee—and subsequently, the air above it. Conduction caused the heat from your coffee to be transferred into the mug, away from the liquid itself.
Coffee travel mugs typically work in one of two ways to stop heat transfer. The first method, insulation, would simply have your coffee be surrounded by a material that is a poor conductor of heat—this would slow the heat loss of your coffee significantly. However, there is a better way, vacuum insulation. Whereas regular insulation works to prevent conduction, vacuum insulation technology works at an atomic level to almost completely stop convection and conduction!
As vacuum insulation is far superior, that's the technology our reviews will be focused on—after all, we only want the very best for our readers!
Contigo Autoseal West Loop Stainless Steel Travel Mug
The
Contigo Autoseal
is available in ten colors, but don't let its flair deceive you—this travel coffee mug has substance as well as style. Its double-walled design is capable of keeping your lattes hot for up to 5 hours, whilst those with a desire or frappes can expect them to stay cool for an amazing 12 hours.
Using a one-touch seal system—complete with a new lid lock feature—you can be sure that you're not going to spill any of your precious coffee, making the Contigo Autoseal West Loop the ideal mug for busy folk who are often on the go. A food-grade stainless steel interior avoids coffee contamination, meaning that your brew will keep its flavor as well as its heat. Meanwhile, the condensation-proof exterior prevents wet hands—allowing you to sip and work simultaneously. The BPA-free, pivoting lid is kind to the environment and easy to clean by hand.
However, ease of cleaning is of no concern for those with a dishwasher, with the Contigo coffee travel mug being 100% dishwasher safe.
LifeSky Insulated Travel Coffee Mug
LifeSky offers a double-walled insulated travel mug that has a clean, professional look. Available in a variety of colors, with a fingerprint-proof finish, you're sure to find one that suits both your style and needs!
The great thing about the
LifeSky insulated mug
is its vertical locking feature—a simple, yet effective method of preventing leaks and spills—which makes it absolutely ideal for lengthy commutes. Another point to add for the coffee-drinking-commuters among you is that its slender body fits easily into the cup holders of most vehicles.
While the LifeSky Insulated Travel Coffee Mug may be ideal for commuting, its double-walled vacuum insulation allows it to keep beverages warm for up to 8 hours, making it a good choice for much more than just the journey to and from work.
Thanks to its BPA-free lid and food-grade stainless steel, the LifeSky mug allows you to drink your coffee safely and securely, regardless of where you are or what you are doing—and the best part? With a one-year guarantee, you'll love it, or you'll get your money back!
Thermos 16 Ounce Vacuum Insulated Travel Mug
Thermos are one of the most renowned companies in the world of insulation and their experience means one thing: they know how to keep things warm—and their
Sipp line's 16 Ounce Vacuum Insulated Travel Mug
is no different.
The Sipp range of flasks is both stylish and functional. The tapered body is ergonomically pleasing and gives off a professional look while the selection of colors means that there is something for everyone. The aesthetics of this travel coffee mug are pleasing, but Thermos' patented vacuum insulation is more so, keeping your brews warm for up to five hours—and with a stainless steel design, it's built to last, while the BPA-free lid allows you to drink in safety.
If you like to mix it up a bit—drinking tea, as well as coffee—then the Thermos Sipp Travel Mugs are definitely for you, thanks to the built-in tea hook.
With a 16 ounce capacity and a simple, one-hand push-button operation, the Thermos Sipp coffee travel mug is ideal for just about any purpose. For those who don't like doing the dishes, it is time to rejoice, since this product is both easy to clean and dishwasher safe!
ChillPotion 16oz Stainless Steel Travel Coffee Mug
ChillPotion are a small company, but what they lack in size, they more than make up for in quality. Their stainless steel travel coffee mug is a real contender, and with a lifetime satisfaction guarantee, your coffee-drinking happiness is assured.
Up to 16 ounces of coffee can be kept warm for hours thanks to double-walled insulation. The mug features a safe, environmentally friendly food-grade stainless steel inner and a plastic outer-skin—available in different colours to match your taste—designed with comfort in mind. The ChillPotion Stainless Steel Travel Coffee Mug works well for commuters, with its 2.5 inch base fitting almost all standard cup holders.
One of the biggest advantages of choosing ChillPotion to keep your coffee hot, is the fact that the mug is supplied with many additional features, including to lids, two straws and a brush for ease of cleaning. At such an affordable price, we'd say the ChillPotion is a true bargain—especially when you consider the fact that it comes with accessories, spares, and a lifetime guarantee!
Coffee Travel Mugs: Prevent Heat Loss and Spills
Whatever you do for a living and however much you travel, if you drink coffee, the likelihood is that at some point in your life you have experienced a cold cup or a spillage—if you haven't, you must be one in a billion! That's why all serious coffee- connoisseurs need a leak-proof, heat-protecting coffee travel mug!
Protect your coffee, protect your belongings, and protect yourself, make sure you've got an insulated coffee travel mug!
Need to get your own travel mug? Check out this top selections.