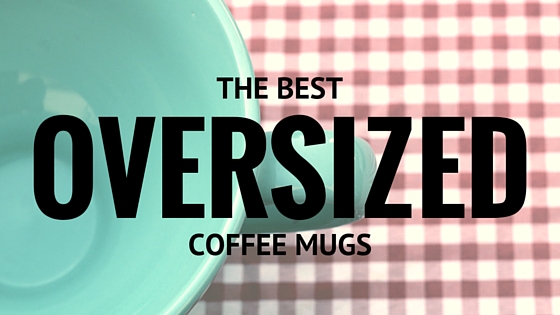 What do the antique coffee cups I inherited from my grandmother and the styrofoam cups next to the office coffee pot have in common? They are both too small for the real coffee lover–the person who wonders why the corner coffee shop even bothers with the smaller sizes.
If that person is you; if you are one of those whose styrofoam cup is empty before you are halfway back to your desk, you probably have, or else you need, a collection of oversized coffee mugs.
Why a collection?
Coffee mugs are like fashion accessories; the right one compliments a situation; one that is wrong for the situation (but great in another) could be embarrassing. Let's look at which oversized coffee mugs are the best in which situations:
Morning Mug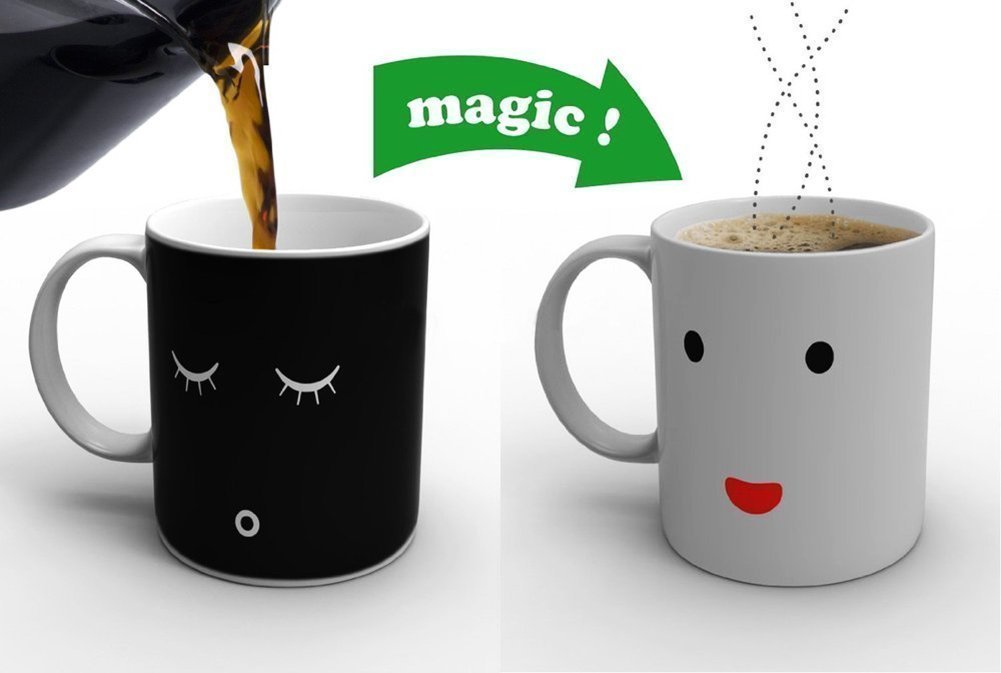 The Morning Mug is for situations in which subtle humor is appreciated, but more "in your face" comments would not be. The cold coffee cup shows a sleeping face on a black background. Once the cup has been filled with coffee and warms, the background turns white and the face awakens. The mug comes in a gift box making it easy to give to a coffee lover. However, make sure the recipient is not allergic to hand washing dishes as it is not dishwasher safe.
Go Away Funny Glass Coffee Mug
This mug is great for those with a sense of humor. It is a clear glass 13 ounce mug that looks vaguely like a measuring cup. However, instead of denoting ounces or milliliters of cups, the lines on this mug are labelled "Go Away" (near the top), "Not Yet" in the middle and, toward the bottom "How Can I Help You?" This mug is dishwasher safe, and the print is on both sides. It comes with a gift box and is rated five stars on Amazon.
Culver Bistro Ceramic Mug
Do you love your fiestaware dishes and hate the small coffee cups that came with the set? The
Culver Bistro Ceramic Mugs
may be the answer. They come in sets of four and hold sixteen ounces of coffee each. They are available in black, red, lime green, purple, blue, orange, brown and midnight blue so you should be able to find one that coordinates with your fiestaware or other stoneware dishes. The interiors of all the cups are white, which makes it easy to see if they've been used since the last cleaning. You can clean them in the dishwasher and, once you've had your coffee, use them to make your favorite mug cake in the microwave.
Cutie Cups Chocolate Lover Coffee Mug
If there is one thing that I love more than coffee, it is chocolate. With the Cutie Cups Chocolate Lover Coffee Mug I can get both. The glass mug holds a generous twenty ounces of your favorite beverage, whether that beverage is coffee, hot chocolate or even a combination of both. It comes in a gift box and inside the box is the mug, and inside the mug, a jute bag holding three packages of gourmet hot chocolate. The mug itself says that chocolate is always in season (and while the mug doesn't say so, coffee is too!)
Mr. Coffee 8-Piece Cafe Americano Mug
Are there a lot of coffee drinkers in your house?
Are you constantly looking for coffee cups or for spoons to use to stir your coffee?
Mr. Coffee 8-Piece Cafe Americano Mug
may be just what you need. The set has four coordinating, but not matching, thirteen ounce mugs, each of which comes with its own spoon. The handles on the mugs have holes into which the spoons fit so they don't get separated, and you can use the same spoon for your second cup, since you know who used it already. Once you are done with your coffee, the mug and the spoon can be run through the dishwasher. The mugs are ceramic and the primary colors are brown, blue and red in earthy tones that should look nice with most stoneware sets. If you get distracted and your coffee gets cold, the cup is microwave safe.
Econoled Tech Battery Color Changing Mug
Did you hear about the person who sued a restaurant because the coffee was too hot? If her coffee had been served in the
Econoled Tech Battery Color Changing Mug
that wouldn't have been a problem. The Econoled Tech Battery Color Changing Mug holds ten ounces of coffee. It is black, and on the outside is a battery image that changes color due to the heat. Take a look at the outside of the mug and decide whether the coffee is too hot, too cold or just right. Unfortunately, the heat detector will be ruined if you put it in the microwave, so you'll have to move your coffee to re-heat it (or you could just make a fresh pot). It isn't dishwasher safe either but it will give your co-workers something to look at and wonder about during your next staff meeting.
Which of these mugs would look best with your dishes? Which is big enough for your morning caffeine fix?