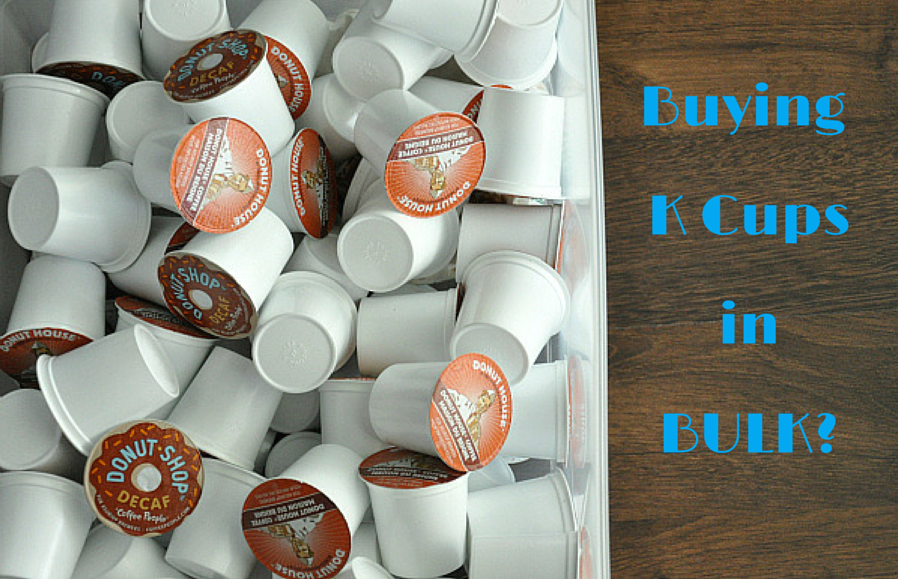 "Convenience in a cup"—that can be used to describe the influx of single-serve coffee machines that have taken over the market in the last ten years. With all the talk about the convenience, flavors and overall ease of the machines, it can be difficult to keep up with it all. There's still plenty of talk—hot off the presses—about which K-Cups to use in the machines.
For some, part of the convenience is the lack of effort you need to go through to get a fresh cup of coffee. If you are that person, you are probably still using the commercial K-Cups, and that is okay.
We want to help you keep up with the conversation by reviewing (and possibly introducing) 5 different K-Cup flavors you can buy in bulk. And c'mon! How else are you going to make use of that fancy K-Cup drawer that organizes all your coffee? Admit it ~ seeing your fancy drawer or carousel freshly stocked with your favorite K-Cups is a pretty satisfying feeling, right?
We are going to look at brand, flavor, convenience, and cost while you learn all about buying K-Cups in bulk.
Keurig – The Original Donut Shop -Regular, Medium Extra Bold – 72 Count
Keurig is the name that started it all. It was their machine—their idea—that brought single-serve coffee machines into existence. If there is any question about where to buy your coffee from, it is Keurig. Amazon names them the number one best-seller in coffee beverages. That is saying quite a bit, considering I came across someone the other day who ranked somewhere in the 30-thousands in the kitchen and dining category. Anyone can say he or she is number one in an industry; it is another thing entirely when that number defines your rank among thousands.
This coffee is a medium roast
, Kosher-certified blend. It comes in six cartons containing 12 K-Cups each, for a total of 72 K-Cups. Each brew you blend averages out to 56¢ each. This is an official Keurig brand, guaranteed to be compatible with every Keurig machine—1.0 and 2.0.
Eight O'Clock Coffee by Keurig – The Original – 72 Count
Another Keurig original, Eight O'Clock coffee has a slight hint of fruit but otherwise is well balanced. This is the brand most people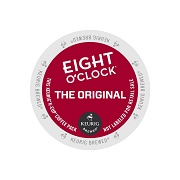 remember as a bargain brand in coffee shops they remember oh-so-long-ago. This is a favorite flavor that has been compared to an Italian espresso. There are substantial reports I looked into that claimed Amazon sells this K-Cup cheaper ~ and they do ~ over buying direct from Keurig.
This is considered a dark roast, with a deep, bold flavor (don't forget the hint of fruit!). It is packaged the same way as Keurig's Original Donut Shop with six cartons of 12 K-Cups each. The cost is slightly cheaper, yielding a cost of a mere 50¢ per cup. As with all official Keurig K-Cups, this will work in every Keurig machine, including all newer Keurig 2.0 machines.
San Francisco Bay OneCup – Breakfast Blend – 120 Cups
San Francisco Bay
became a household name for coffee in 1979. Their pods are a bit different, as these do not carry the official Keurig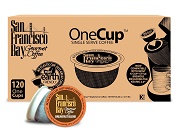 logo. They are a familiar name among gourmet coffee lovers, and these little guys will work in all single-serve coffee machines except Keurig 2.0 machines. You know if you have one—Keurig spared no expense making sure you know a 2.0 machine when you see one. However, there is a free workaround. San Francisco Bay is owned and operated by the Rogers Family Company. If that name does not ring a bell, then this next part should. They came out with the Freedom Clip that enables its use—and the use of any other brand K-Cup—in the Keurig 2.0 machines. They ask for your address and telephone number so they can send you the clip.
This Breakfast Blend is a lighter flavor coffee that reminds people of what they use to see in donut shops. Their beans come from South and Central America. This package is cheaper than official K-Cups, averaging out to 35¢ per cup. Although this is not an official Keurig K-Cup, it can be used in the 2.0 machines with their Freedom Clip adaptor.
Newman's Own Special Blend Coffee – Medium Roast – 80 Count
Here's a name that is synonymous with "quality." Newman's Own has more than been around the block, attempting to raise our quality of life by offering quality ingredients. This particular coffee is organic and fair trade certified. "Fair trade" is a term you might see being thrown around every so often. It means the company has gone out of its way to make sure the farmers—the ones who grow the beans—get paid fairly for their product and aren't undersold by bigger companies who can put them out of business. This means the farmer is given fair compensation in return for a high-quality, organic crop.
This coffee is a blend of medium and dark roasts made with 100% Arabica coffee beans. The price is a little higher, but that is common with Fair Trade products—farmers need a fair wage too, and the money goes to them. For an 80-pack, each pod averages to a mere 64¢ per cup—still a major bargain over conventional coffee shops. There is a disclaimer that warns against using this cup in non-Keurig brewers. It says it is compatible with Keurig brewers only.
Green Mountain – Breakfast Blend – 96-Count
Green Mountain Coffee
is specifically Keurig's personal brand. Green Mountain owns the very name "Keurig". This particular blend is a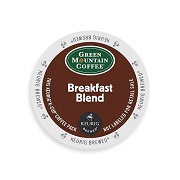 breakfast blend, which means it is a lighter coffee than the dark roasts with bold notes. It still has the classic, rich taste people have grown to love.
This package is contains 96 portioned cups, splitting it up into four cases containing 24 cups each. The average price per K-Cup is 62¢. Even though this is the official Keurig brand, these cups can be used in any K-Cup single-serve brewer, not to mention their own, including Keurig 2.0 machines.
Conclusion
I hope this serves to keep you in the loop about what's going on in the coffee world; five different choices to purchase your coffee in bulk…all right here. There is a ton of choices you can make, but who is capable of explaining it all? We can, for starters. Enjoy your coffee and let us know which ones you like best!