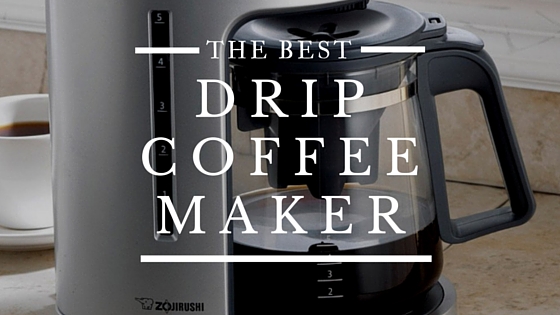 Confused and want to find out the best drip coffee maker for the home? You have landed the right place. This article reviews the best drip coffee makers for your domestic needs.
We tested a lot of drip coffee makers to narrow down our list.
Our criteria for review is based on important metrics like features, durability, quality and value for money. Let's find out the best gear to take care of your java needs.
Black & Decker Brew 'n Go Personal Coffeemaker
The
Black & Decker Brew n Go
has a 15-oz reservoir capacity, and brews directly into a thermal travel mug which comes with the product. It has an automatic on/off switch with a signal to alert you when the coffee brewing is complete. The switch shuts off as soon as the brewing is completed.
The travel mug has a thermal body which keeps your coffee nice and hot, and we found the rubber handle on the mug to be a big convenience for everyday use.
Black & Decker drip coffee maker also has a permanent filter, so you do not need any temporary paper filters.
The price of Black & Decker Bew n Go makes it one of the best bangs for your buck. This great quality in such a low price tag is scarce in the market these days.
There are a few durability issues reported by some customers. The lack of manual timer setter in Black & Decker coffee maker is also a negative, especially for those users who want to brew their coffee a little bit more or less as compared to the normal levels.
Zojirushi Zutto Coffeemaker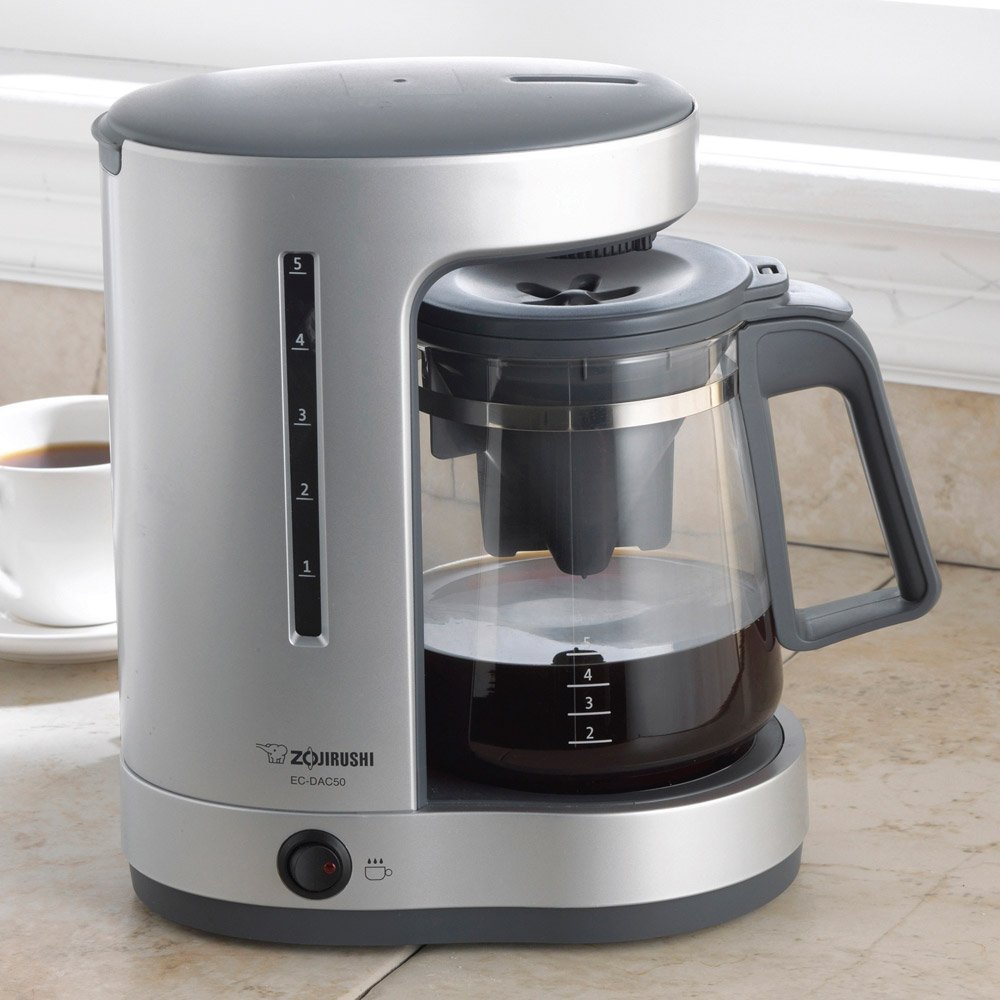 The Japan-manufactured Zutto 5-Cup Drip coffee maker features high-end precision water boilers with removable water reservoir. The removable reservoir is not something common in many drip coffee makers, so this feature is something uniquely pleasant in this coffee maker.
It has a conical drip cone inside the glass carafe, which makes the design, look and feel of this coffee attractive.
Zutto's price a little higher than comparable models, but its many convenient features are worthy of it.
Some users have reported that it is difficult to handle and hold the coffee maker because of the carafe.
Cuisinart Coffee-on-Demand Programmable Coffeemaker
Cuisinart
has made one of the best drip coffee makers for home. It has a unique actuator-based dispenser mechanism, which brews the coffee totally inside the machine and stores it in 12-cup capacity reservoir. You can get the coffee one cup at a time by dispensing it. This on-demand method is a remarkable feature of Cuisinart.
But the Cuisinart has no grinder, which is a big negative. It has features like brew temperature and showerhead nozzle, but they are not useful because the user has to put in the pre-ground coffee.
We extensively test the manual timer to check the precision and accuracy. In our research we found it to work perfectly every time.
BUNN Velocity Brew
Speed is the central and striking feature of
BUNN Velocity Brew
coffee maker. We were able to brew 10 cups of good quality coffee in just 3 minutes, the fastest of any we reviewed.
Overall, this is a pretty simple and easy to use coffee maker, making it quite appropriate for daily use. There is no timer, no clock, and no extra baggage of fancy features. You cannot pause the brewing. There is no button to start the brewing. You just close the lid and the machine starts brewing.
Leakage from the sides of carafe is the most reported complaint of Bunn Velocity coffee maker. However, we did not experience with this issue in all of our tests.
Hamilton Beach Digital Coffee Maker
Hamilton Beach 12-Cup Digital Coffee Maker
is one of the most popular best drip coffee maker for the home. There was not a single spillover during our testing session, thanks to the depth of groove in this coffee maker which prevents the annoying spills.
It has an automatic time and clock which you can set to make it automatically prepare your coffee in the morning or whenever you like. There are multiple options for brewing settings. You can also change the temperature according to your choice.
Hamilton Beach has a plastic tank, which doesn't last longer. Many users have also reported some issues with the electronics of this coffee maker.
Conclusion
There you have it, our results of looking for the the best drip coffee makers for the home. Any of these products would more then fit the bill for easily creating you a great pot of coffee day after day. Our personal favorite is the Hamilton Beach Digital Coffee Maker. We found that it was easy to use, and yet provided so many excellent features that it was hard to resist. Maybe that's just because we love programming our coffee to be ready when we get up in the morning!
No matter what style or features you are looking for we are positive that each of these coffee makers will do wonders to simplify and improve your coffee every morning.