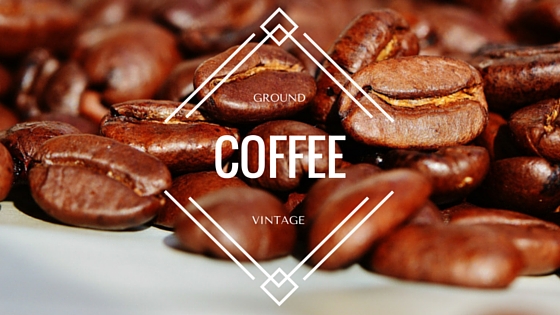 Is there nothing better than freshly-ground coffee to brighten your morning? The scent and the taste are enough to help us seize the day; it's hard to imagine a day without a good cup of coffee to open our eyes and open up the possibilities of the world.
However, improperly stored coffee can taste stale in a matter of days, with the flavor diminishing to taste that's more like liquid aspirin than coffee's complex and satisfying flavor palette. Storage IS important, as it keeps out air, light and moisture that can cause diminish our brew! That's why having a well-built ground coffee storage container can mean the difference between an energetic day and a dull, boring day.
Let's take a look at some of the best ground coffee storage containers on the market:
Friis Coffee Vault
If you're looking for an affordable option when it comes to ground coffee storage containers, the Friis Coffee Vault offers a way to keep your ground coffee fresh. Beyond just being simple airtight latched container, this container includes a year's supply of "freshness valves" that vent CO2 gases that can damage the flavor of your coffee, maintaining the natural rich and full flavors that your coffee—and morning routine—demands. This particular model comes in two sizes, 12 oz and 16oz, so you can store a decent amount of coffee to have as tasty as if it were fresh-ground.
Coffee Canister by Coffee Gator
Similar to the previous ground coffee storage container from Friis, this particular model by Coffee Gator combines the preservation abilities with an attractive stainless steel design that is not only durable, but matches just about any stylish kitchen. It can hold 17 oz of fresh-ground coffee, and comes with a CO2 vent to keep your coffee fresh.
If these features aren't enough, this ground coffee storage container also comes back with a 100% money back guarantee, a coffee scoop (valued at $7.95), AND a free eBook, "10 Coffee Making Hacks You Need to Know About". It's hard to beat this offer!
Coffeevac the Ultimate Vacuum Sealed Coffee Container
Looking for Europe's #1 ground coffee storage container? Well, you've found it here with the Coffeevac. What sets this model apart from others is its patented partial vacuum-sealing method, keeping coffee fresher for longer than other models on the market. It is also tested and approved by NSF International AND the FDA, showing that the Coffeevac passes domestic and international standards for freshness. This particular model can hold a pound of ground coffee (among other things, like spices), so it's sure to brighten your mornings.
OXO Good Grips Coffee POP Container
Looking to make your mornings pop? Look no further than the OXO Good Grips Coffee POP Container. This stackable, modular design makes it a welcome addition to your pantry and countertop without getting in the way. What's more is that this see-through design blocks over 99% of UV rays, ensuring that your coffee's flavor isn't diminished by light. It also comes with a few neat design features. The POP button creates an airtight seal with the press of a button and opens with an equally easy touch. This device was also engineered with convenience in mind, have the container's corners designed for easy pouring. On top of this, the Coffee POP Container is BPA-free and can hold a 1 lb bag of coffee with ease. What more can you ask from a ground coffee storage container?
Alpha Coffee Canister
Looking for one of the best ground coffee storage containers on the market? You've found it with the
Alpha Coffee Canister
. Unlike other models, this device contains a clever pump system that can keep coffee fresh for up to a month! The method is simple: simply use the pump until the vacuum indicator in the lid moves down. It even goes one step further for the forgetful, including a date indicator so you can remember just how much longer your coffee will be kept fresh.
This ground coffee storage container is also built to last, made from durable BPA-free ABS plastic that not only keeps your coffee safe from falls, but also block UV rays that can disrupt the flavor of your coffee. The company goes one step further, too, with its Lifetime Money Back Guarantee: if the canister is damaged, defective, or just simply not your thing, Alpha will refund your entire purchase, no questions asked.
Conclusion
If you want fresh coffee, a ground coffee storage container is an absolutely necessary part of keeping your coffee as tasty as the moment you ground it. Purchasing any of the storage containers in this article will make sure that you start the day fresh, not stale.